Hydraulic Cylinder Repair Tool Kit for Skid Steers Loaders Backhoes 17 Pcs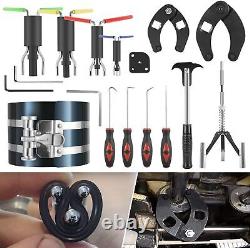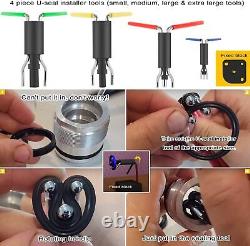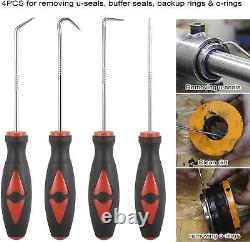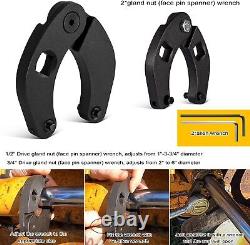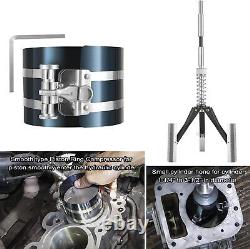 Hydraulic Cylinder Repair Tool kit For skid steers, loaders, backhoes Include gland wrench U-seal installer tools Seal puller Smooth type Piston Ring Compressor (17pcs). Application : For Hydraulic Cylinder skid steers, loaders, backhoes, etc. Features:This tools kit can be used in many circumstances, most of the time, some of these tools can fix your hydraulic cylinder of many machines, so if you have a variety of equipment, or if as a professional maintenance technician, this set of tools is your best choice. Package Include : Package Include : 2 Drive gland nut (face pin spanner) wrench, 4 U-seal installer tools, 1Seal puller, 4 tools for removing u-seals, 1Smooth type Piston Ring Compressor, 3different sizes allen wrench, 1Fixed block, 1Small cylinder hone.
High quality : Made of high-quality steel and rubber materials, our professional technology makes the products more high-quality, durable and rust-free, which provides great convenience for maintenance workers. Please list your special requests color, packages, etc. It is important that we know when your return is expected. We need this in case there are any issues during transit.
We are a professional worldwide wholesale company, with our own factory located in China. We will reply your message within 24 hours Mon-Sat, and 48 hours on Sunday. Feedback is very important to us. I will do my best to solve the problem, thanks!

---