172141-29112 172141-29115 Sprocket Fits B32 B37v Vio30 Vio30-1 Vio30-2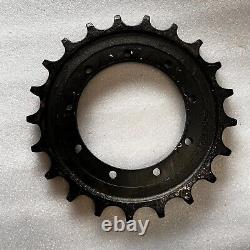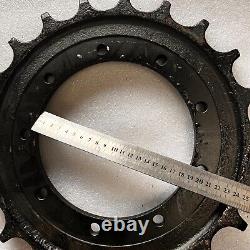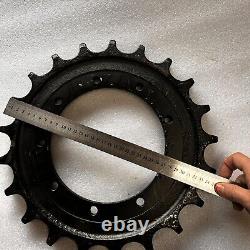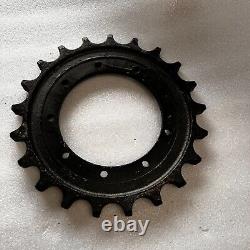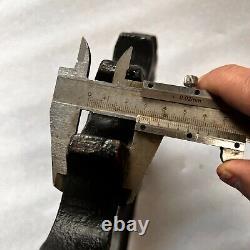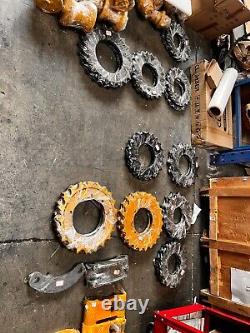 9+2 mounting holes / no. 352 mm total diameter / overall diameter. 190 mm inner diameter / Internal diameter. 215 mm Pitch circle diameter.
Bobcat E25 AB8B, E32, E35. Fiat Hitachi FH22, FH30-2, FH35-2.
Hitachi EX18-2, EX20UR-2, EX22-2, EX25-1, EX25-2, EX30-1, EX30-2, EX30U, EX30UR-2, EX30-UR-3, EX33, EX33MU, EX33U, EX40UR-1, EX40UR-2, EX40UR-3, ZX27-3, ZX30, ZX35. Kubota KX033-4, KX71-3, KX91-3, KX101-3, KX101-3 Alpha, RX303, U30-3, U35-3. Yanmar B22, B22-2, B22-2A, B25, B25V, B25V-1, B25VCR, B27, B27-2A, B3-3, B3-3A, B30, B30V, B32, B37V, VIO30, VIO30-1, VIO30 -2, VIO30-3, VIO30-6A, VIO30-6B, VIO33U, VIO35-1, VIO35-2, VIO35-3, VIO35-5, VIO35-6A, VIO35-6B, VIO35CR, VIO38-2.
MOTTROL USA EXCAVATOR PARTS DEPOT YOUR BEST SOURCE FOR OEM QUALITY EXCAVATOR PARTS. Do not compensate your labor, towing, repair, rental expenses or any other related expenses, please understand. For the parts described with both part number and application machine model or engine model, please make sure to order according to the part number, the application machine model or engine model is just for reference.

---